Sustainable Apparel Coalition (SAC)
Sustainable Apparel Coalition
The Sustainable Apparel Coalition is the apparel, footwear and home textile industry's foremost alliance for sustainable production. The Coalition's main focus is on building The Higg Index, a standardized supply chain measurement tool for all industry participants to understand the environmental and social and labor impacts of making and selling their products and services.
About the SAC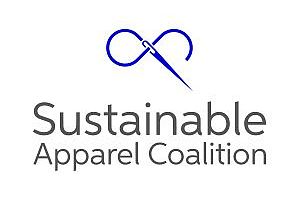 Today the Coalition has over 200 members and represents more than 40% of the global apparel supply chain. Its focus remains the same: develop a standardized supply chain measurement tool for all industry participants to understand the environmental and social and labor impacts of making and selling their products and services. By measuring sustainability performance, the industry can address inefficiencies, resolve damaging practices, and achieve the environmental and social transparency that consumers are starting to demand. By joining forces in a Coalition, members can address the urgent, systemic challenges that are impossible to change alone.
For a comprehensive list of SAC Members visit: http://www.apparelcoalition.org
The centerpiece of the SAC's work is the Higg Index, a suite of assessment tools that empower brands, retailers, and manufacturers to measure their environmental and social and labor impacts at every stage of the product lifecycle. For those just starting to implement sustainable practices, the Higg Index guides their important first steps, helping to distinguish strengths and opportunities for improvement. For those already deeply engaged, it has more advanced potential, such as benchmarking sustainability performance against other SAC members, identifying macro risks and performing targeted research and analytics.
With the Higg Index, SAC aims to accomplish the following goals:
Understand and quantify the sustainability impacts of apparel, footwear, and home textile products
Reduce redundancy in measuring sustainability in apparel, footwear, and home textile industries
Drive business value through reducing risk and uncovering efficiencies
Create a common means and language to communicate sustainability to stakeholders
The Higg Index suite of tools are identified below. More information on each of these tools is available at http://apparelcoalition.org/the-higg-index/
The Higg Index Suite

The Higg Index comprises several easy-to-access, online tools or "modules" designed for members from every segment of the industry. By entering data about their business' impact areas, SAC members generate standardized performance scores that can be shared with current and future supply chain partners around the world at the click of a button. Scores are anonymized and aggregated, which allows businesses to benchmark their results against the industry and serves as a powerful incentive to strive for greater improvements and raise the sustainability bar.
All SAC members commit to using The Higg Index and to collectively revising and improving it. This ensures that the Index evolves into the most comprehensive, relevant and robust sustainability assessment tool possible—one that propels its users far beyond compliance measures and towards the upper reaches of innovation and impact.
Each Higg Index module is comprised of questions developed by the SAC's members, stakeholders, and experts, which are regularly reevaluated and updated to address all corporate policies and practices, from foundation-level measures (such as basic compliance) to medium-level to aspirational-level (such as advanced and far-reaching sustainability policies). Higg users accrue points for every policy or practice that they follow, and receive the highest number of points for positively answering the highest-level questions. These aspirational questions are based on the best practices currently followed by SAC members, and they act as guideposts that point all Higg users towards the most progressive sustainability innovations with the greatest impacts.
Brand Tools
The Higg Index's Brand Modules are used by apparel, footwear and homes textiles brands of all sizes to measure the environmental and social and labor performance of their design, sourcing and operations. The modules assess corporate policies and practices in every impact area and at every level of sustainability, from basic, compliance-level practices to advanced and far-reaching best practices. Users enter their own data and receive performance scores broken down by category (such as manufacturing, packaging, and transport) as well as an overall brand score. Scores are displayed anonymously to all users, allowing brands to benchmark their performance and discover where they stand compared to others. Brands that are SAC members may also request to share scores with other brands, retailers and facilities transparently, which can lead to new partnerships and the sharing of best practices.
Facility Tools
Manufacturers use The Higg Facility Modules to measure the social and environmental performance of their facilities. These modules measure impacts at individual facilities, not the parent company as a whole. Users conduct the assessments at least once a year and the Environmental Module assessments are now being verified by SAC-approved, on-site assessors. Benchmarking by facility type allows facility managers to compare their performance against their peers. The module's aspirational-level questions give manufacturers clear guidance on hotspots for improvement and outline the current best practices in the field.
Product Tools
Designers and developers use The Higg Index's Product Tools to design the best products from an environmental standpoint. These tools help measure product environmental performance at different stages within the product-development cycle, from initial prototype to sourcing raw materials to final design. By giving designers the information they need to make better choices at every stage of development, and by providing inspiration on how to improve their designs, the Product Tools have significant impact in improving the entire industry. Put simply, the choices made by designers and developers drive the actions and choices of manufacturing partners.
Read more about The Higg Index Product Tools below!
The Higg Index Product Tools help users understand the environmental impacts of apparel, textile, and home textiles. In 2016 three different Product Tools were released: the Higg MSI, the MSI Contributor, and the Higg DDM.
Higg MSI
The Higg Materials Sustainability Index (MSI) is the quantitative underpinning of the SAC's Higg Index Product Tools. It is a cradle-to-gate index using a life cycle assessment (LCA) approach to engage product design teams and the global supply chain of apparel, footwear, and home textile products in environmental sustainability.
The Higg MSI was originally developed by Nike after years of research and analysis. In 2012, it was adopted by the SAC and incorporated into The Higg Index. Since then, SAC has been working to mature this index into a tool that can provide value for the whole industry.
In the Higg MSI you can view material scores, create "custom materials" by defining blends and specific processes used during production, compare material scores, and see useful source and methodology information.
MSI Contributor
The MSI Contributor allows anyone to submit materials production data to the Higg MSI. By submitting data to the Higg MSI through the MSI Contributor, you can help create a common language around materials sustainability for the apparel, footwear, and home textile industries. You can easily communicate to the world how a particular material is more or less sustainable than others. This can educate and influence brand purchasing and design decisions, and ultimately reduce significant impact that materials production has on the environment.
Higg DDM
The Higg Design & Development Module (DDM), available to SAC members, is meant to be used very early in the product creation phase by apparel, footwear, and home textile designers and developers, where upwards of 80% of a product's environmental impact is determined. Designers and developers often want to understand how to create more sustainable designs but need to be equipped with tools to learn how. In the Higg DDM they can quickly answer a few questions about their designs to receive a design score and learn how they can improve the sustainability of a product. Each product can be benchmarked against average design scores within their company and within the industry.